Racing Biography Overview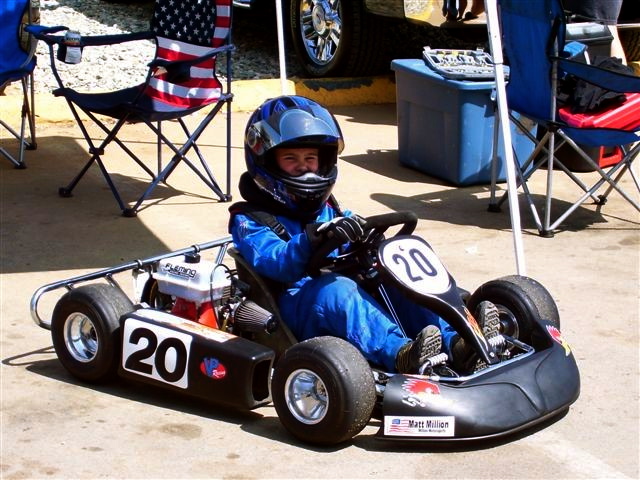 2005
Matt Million began his racing career in 2005 at age of 5 in karts. Local to Southern California, Matt started out in Kid Karts at such kart clubs as LAKC, Tri-C, PAK, and IKF Region 7.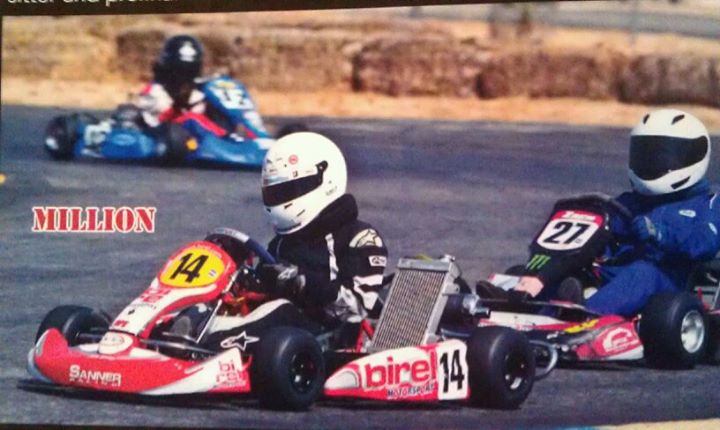 2006-2012: A Passion Strengthens in Karts
2006 - 2012
From Fontana to Phoenix and all the kart circuits in between, Matt moved into the Junior 1 category at age 8 and honed his early racing skills competing nearly 30 weeks out of the year in 3 different classes in series like IKF Region 7 and SKUSA, before moving into Junior 2 at age 12.
2013: Spec Miata Beginnings
2013
Around the age of 13, Matt acquired a 1999 Mazda Miata that he and his father would convert into a race car to compete in the popular Spec Miata class. After selling all of his karting equipment, Matt completed 15 track-day events during 2013 in his Miata, learning and adapting to the new challenges of a race car versus the kart. He attended a competition licensing school in late 2013 and started in his first Spec Miata race in early 2014 at Chuckwalla Raceway, and surprisingly won.
2014: First Year in Spec Miata
2014
Matt competed in his first full season of Spec Miata racing at age 14 in both NASA SoCal Region and the Teen Mazda Challenge West, a series designed for teens to develop racing driver skills on and off the track in hopes of receiving an invite to the $100,000 Mazda Road to 24 Shootout scholarship program. He placed 3rd in both.
2015: Teen Mazda Challenge West
2015
For 2015, Matt focused his attention toward the Teen Mazda Challenge West championship, taking pole position in the season opening race at Auto Club Speedway out of over 30 competitors. He took a number of top 3 finishes this year, including a 2nd place at Buttonwillow Raceway less than 1s from the win.
2016
2016 saw Matt becoming a regular podium finisher in Spec Miata around California, taking double wins in the NASA SoCal Region season opener and a break-through first Teen Mazda Challenge West win at Willow Springs in May. Matt also competed in his first major endurance race at the 25 Hours of Thunderhill in December for Good Times Racing, finishing 3rd in the E2 class in a Mazda Miata.
2017: Championship Challenger and Mazda Shootout Semifinalist
2017
In his final year in Teen Mazda Challenge West, Matt took multiple race wins and was locked in a fierce battle for the title through the year, ultimately finishing runner-up. In the final race of the season, the 2017 NASA Western States Championship at Thunderhill Raceway, Matt finished an impressive 3rd against over 30 of the best Spec Miata racers in the west. These efforts were enough to get Matt recognized by Mazda and chosen as a semifinalist for the 2017 Mazda Road to 24 Shootout in November. Matt also completed his 2nd consecutive NASA 25 Hours of Thunderhill in an E1-class Mazda Miata for RAMotorsports, setting the best lap in class but fought mechanical setbacks through the race.
2018: Transition to Semi-Pro Spec MX-5 Challenge Series
2018
Matt took a leap into the unknown for 2018, selling the Spec Miata to compete in a new, national level semi professional series called Spec MX-5 Challenge Central. Right off the start, Matt won the series' inaugural race at NCM Motorsports Park in Kentucky. From there, Matt adapted quickly to new circuits like COTA and Road Atlanta and took multiple podiums en route to a second victory at NOLA Motorsports Park in New Orleans. Matt entered the 12 car, $100,000 championship finale at Road Atlanta with a bang, securing pole position by .4s in wet conditions. Though, the wet conditions faded and Matt struggled with a horsepower deficit the rest of weekend, however maintained a strong showing nonetheless.
2019: Endurance & Career Focus